INVITATIONS
A selection of invites for
Liberty London
NUTCRACKER INVITE
In partnership with The Royal Ballet, Liberty London's 2016 Christmas experience was based on 'The Nutcracker'.

A very traditional Christmas theme, the invites needed a nostalgic, classy look and feel. This fun little guy was created with the help of F.E.Burman. A labour of love, shared with our press guests, to hang on their Christmas tree.

AVEDA MAILER
Printed on recycled paper, with a neat fold-out shape, this mailer was intended for customers unfamiliar with Aveda. Designed to fit their natural aesthetic and product range, as the mailer folds out it reveals Liberty and Aveda's favourite beauty products.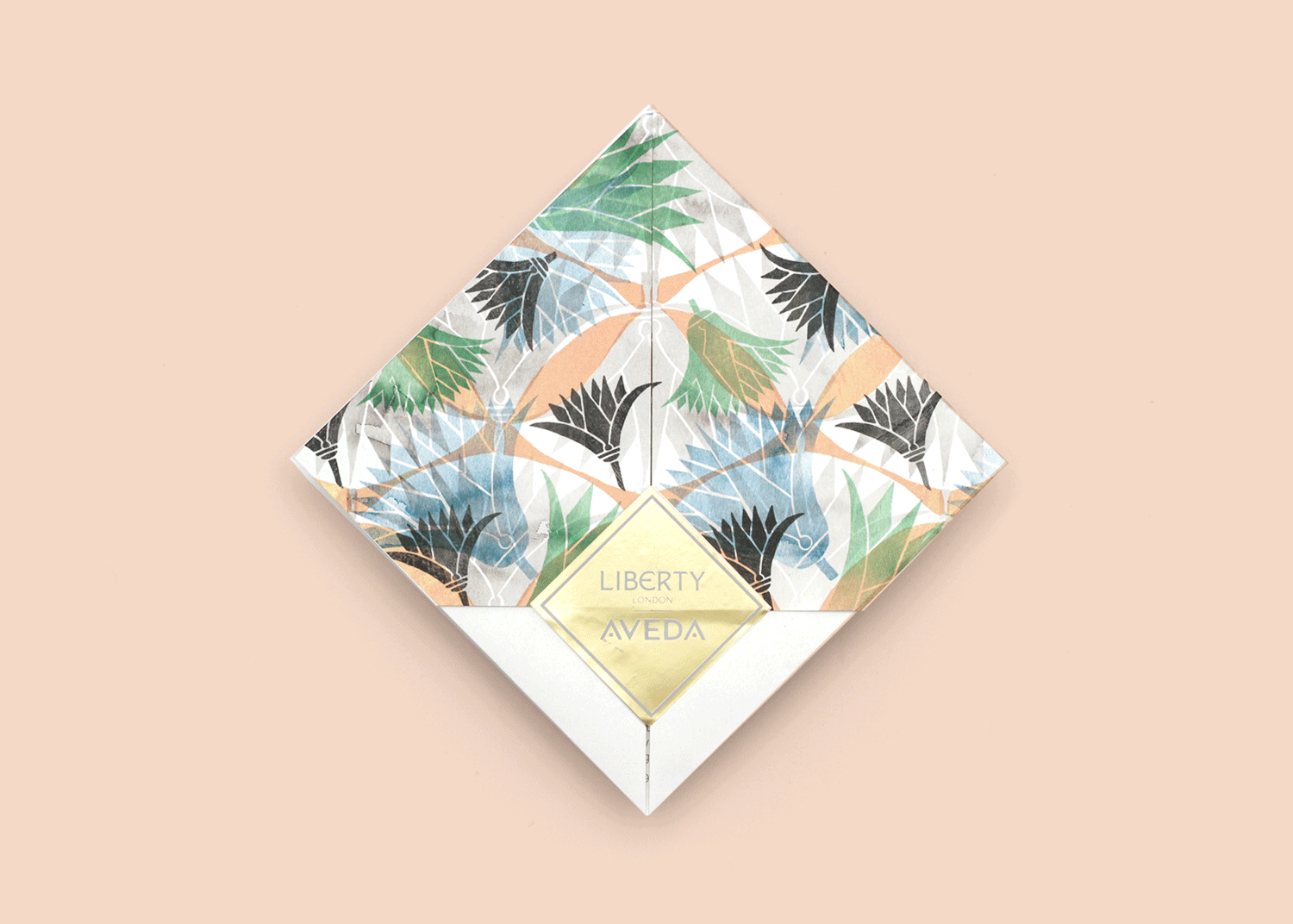 CHRISTMAS GIFTING INVITE
A shiny silver and crisp white invite for Liberty's corporate and personal gifting service. It needed to feel luxe, fun, and fit with Liberty's 'have a cracking Christmas' theme.

PRESS DAY INVITE
The SS17 press day was filled with dry textured plant installations. The invite references the textures and colours of the season with contrasting bold yellow with moody purple hues.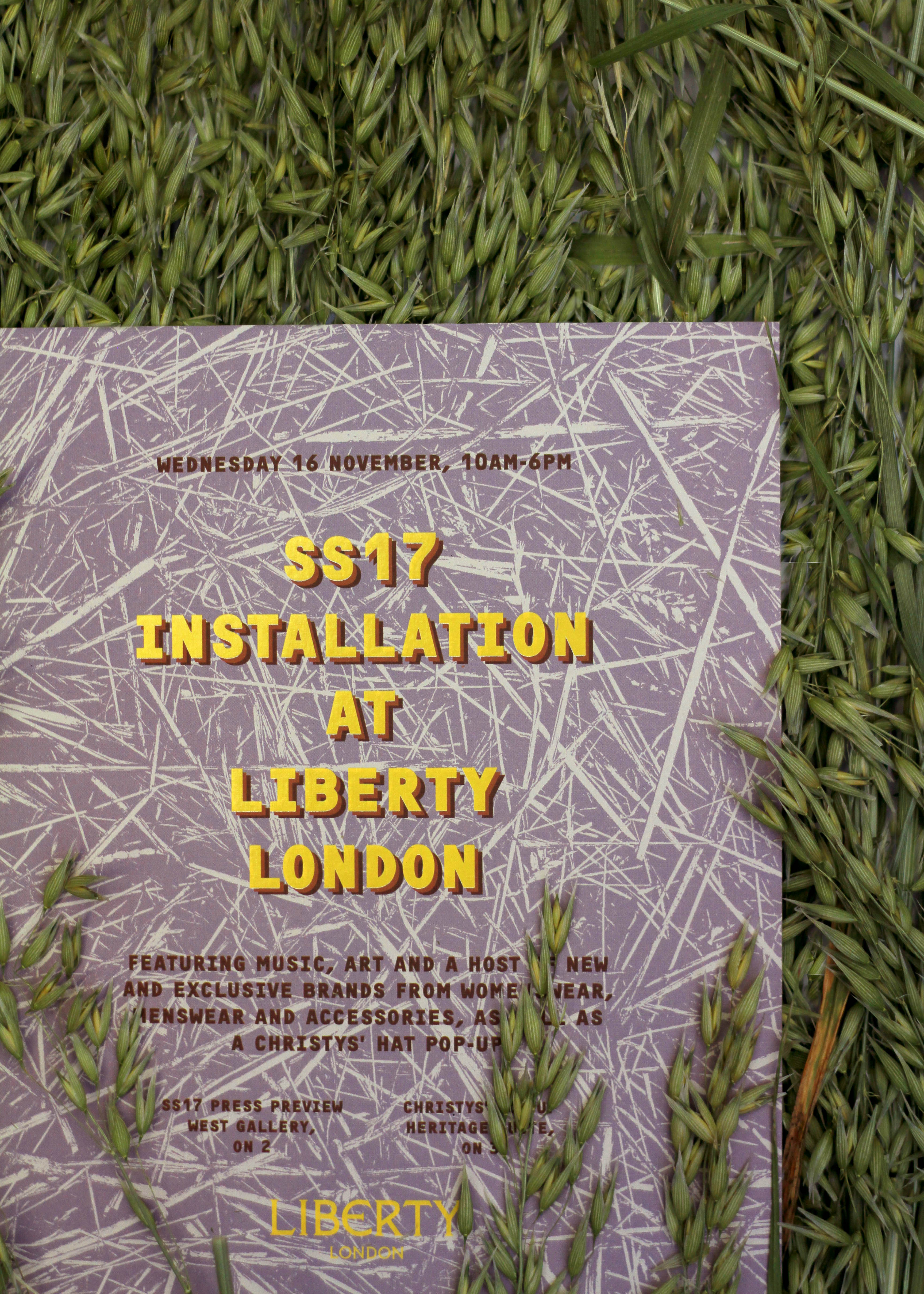 CHRISTMAS PRESS DAY INVITE
A tactile invite using a collection of layered metallic papers. Created with a dreamy, nautical colour story, and bright silvers to transform the lucky recipient to a Liberty Christmas.